Take a

quick tour

of the Hive Gym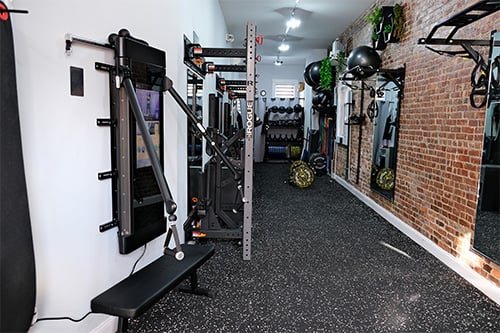 Elite Workouts
Get to utilize a state of the art facility that opened up in August 2022. Climb your way to your goals on the CLMBR or complete high intensity workouts on the Tonal. This luxurious gym consists of 3 foldable squat racks, 4 different size adjustable dumbbells up to 90lbs, cast iron kettlebells, a maxpro cable machine, and a lot of other equipment to help you crush your goals! Work out in a brightly lit, music filled, air conditioned oasis. There are equipments available for hourly gym rental.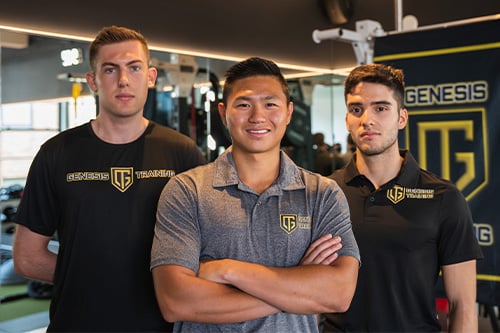 Certified Coaching
Train with a team of nationally certified personal trainers provided by Genesis Training. Whether it's preparing for a wedding, starting a family, or making a lifestyle change, we have to tools and resources to help you stay consistent and accountable. Train with our trainers in this beautiful gym, or have one of us come train you at your apartment gym. We also offer hourly gym rental. Contact us today to learn more about our services.
About the Hive
Austin Moy, the founder of Genesis Training, knew that Jersey City deserved a gym that would help people transform their bodies and reach their fitness goals. He envisioned a gym that would be both affordable and luxurious, with top-notch equipment and a team of experienced personal trainers.
The Hive Gym is that gym. Located just half a mile from Hamilton Park and the Grove Street PATH station, The Hive is an intimate space where you can work out in a comfortable and energizing environment. Our team of personal trainers is here to help you reach your fitness goals, whether you're looking to lose weight, gain muscle, or improve your overall health.
We offer a variety of fitness classes, including cardio, strength training, spin, yogalates, and barre. We also offer personal training, so you can work with a trainer one-on-one to create a customized fitness plan that meets your specific needs.
The Hive Gym is the perfect place to transform your body and reach your fitness goals. We offer a variety of classes and personal training options, and our team of experienced trainers is here to help you every step of the way.
No external trainers allowed unless approved.