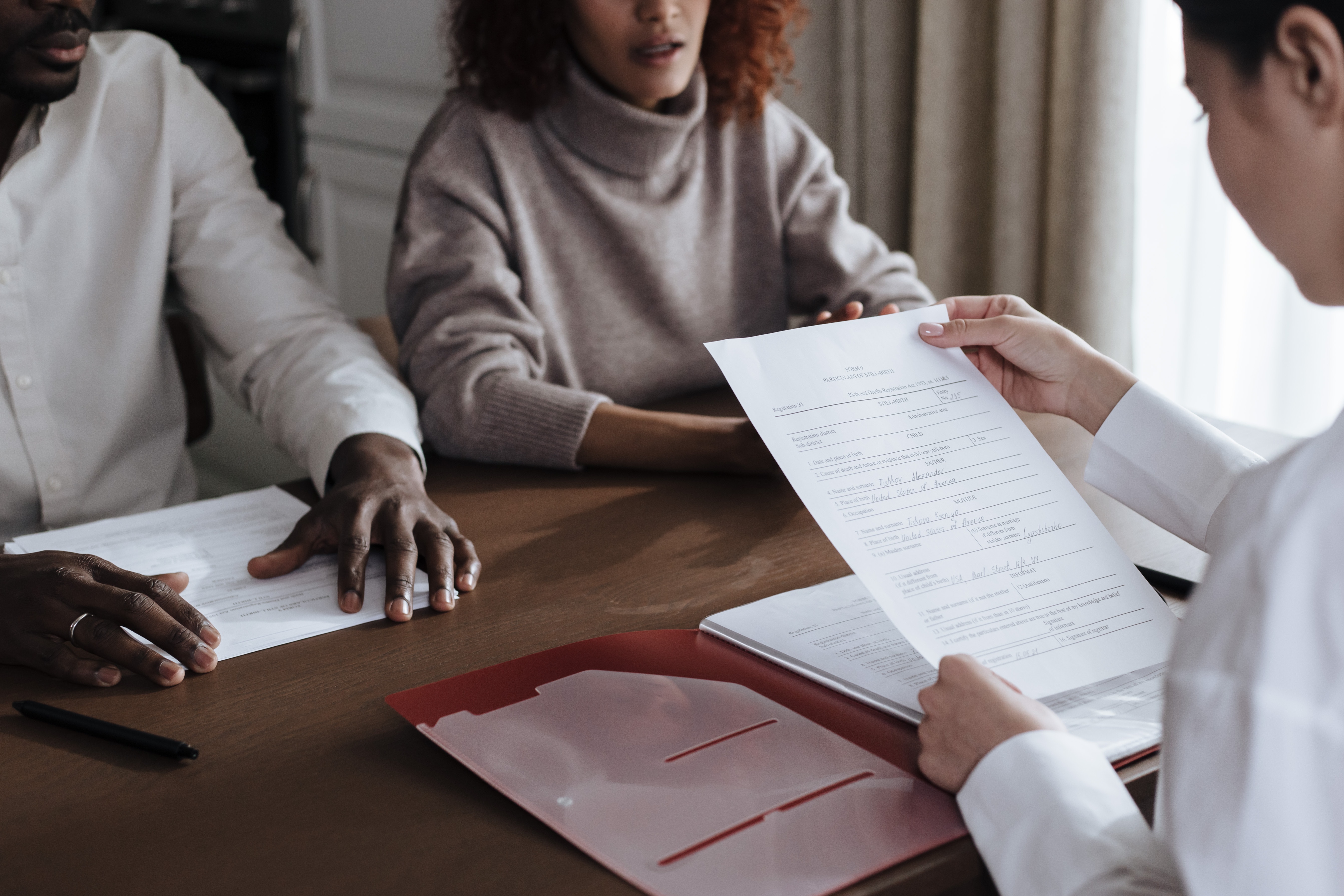 According to studies, "the wealth of information can leave the client befuddled". That is why, whether you are a professional in the fitness industry or not, I believe it is critical to never stop studying and accumulating knowledge relating to your job and your clients' demands. There is a large market of people who want to improve their health and fitness but don't know where to start. This concludes that, as a fitness trainer, you should take advantage of taking nutrition or fitness certification.
Some businesses may compensate employees who study for and acquire these certifications with a greater salary because it displays superior knowledge and skills in the subject. After obtaining one of these qualifications, you may be able to rise to a specialist position or obtain a leadership position.
Obtaining a certification also equips you with essential knowledge and abilities that can help you become more productive in the workplace, which can lead to career progression, increased earning potential, and greater job satisfaction. Better client success and stronger client connections: When you have specific knowledge and abilities, you can better advise your clients on achieving their objectives, which increases their likelihood of success and strengthens your professional relationships with clients. Additionally, strong, effective client connections can result in referrals for new clients, thereby assisting in the expansion of your firm.
If you are a doctor, nurse, or other healthcare practitioner, you can use the training, knowledge, and abilities gained from a certification in fitness and nutrition to provide more holistic treatment alternatives, such as good food and exercise, instead of just drugs.
Here are eight fitness and nutrition credentials that could help advance your career:
1. NASM Certified Nutrition Coach
The National Academy of Sports Medicine offers the CNC program in order to equip fitness and nutrition professionals with the knowledge and resources necessary to advise customers on healthy eating. Their certification includes training in the following areas:
up-to-date nutrition science

methods of instruction which have been demonstrated to be effective

psychology and sociology of health and fitness

client health evaluations
The certification comes with an interactive e-textbook, infographic, quizzes during and after each chapter, and a full practice exam.
This certification requires no prerequisites, and you may finish the lessons and exam online in as little as four weeks. After getting a qualification, you have to pass a recertification exam every two years to keep it.
2. ISSA Nutritionist Certification
This nutritionist certification is sponsored by the International Sports Sciences Association and provides a foundation in mixing fitness and nutrition, assessing clients' nutrition needs, and establishing individualized meal plans to help clients attain their goals. Professionals who get this certification can use it to provide customers with comprehensive fitness and wellness training, as well as nutrition-related assistance.
Some of the subjects covered by this certification include:
psychology of cuisine

dietary fads and urban legends

utilizing food labels

keeping track of macro- and micronutrients

promotion of business in coaching
This certification consists of an online textbook for learning the program's topics, self-guided lessons, periodic quizzes to check your knowledge, and a final exam that grants you official certification. There is no requirement for prior training or experience as a personal trainer or nutritionist, and the program may be completed on your own timetable in as short as four months.
3. Precision Nutrition Certification Level 1
Precision Nutrition (PN) and ISSA provide a combined nutrition and personal trainer certification, or if you are already a qualified personal trainer, you can pursue only the PN certified nutrition coach credential. The certification for PN Level 1 teaches you:
the scientific study of nutrition and digestion

excellence in nutrition coaching

the distinction between fad diets and good eating practices

how to assist clients in setting objectives and overcoming health-related obstacles
You can get an online textbook with courses, quizzes, printed client assessments, case studies, and video lectures when you get this certification.
4. Fitness Mentors Certified Nutrition Specialist
People who are already personal trainers can get the CNS from Fitness Mentors. It includes the following:
nutrition coach guidelines for practice

the science of metabolism and digestion

macronutrients and micronutrients

hydration and retention

how to evaluate clients' nutrition

the best coaching approaches

physiology and sports nutrition
You can also pursue the Virtual Nutrition Coach Certification, which enables you to guide and support clients remotely. In this version of the certification, you will also learn how to assess and work with clients from a distance, as well as how to use the right software and resources to build an online nutrition coaching business.
The textbook, lectures, study forum, food plan templates, and exams for both certificates are available online, and they can be completed in as little as one month.
5. NCSF Sport Nutrition Specialist Certification
The NCSF certification is intended for individuals who deal with athletes or who are personal trainers and who wish to develop their coaching practice. In addition to examining and modifying eating-related behaviors, the Sport Nutrition Specialist Certification focuses on:
balancing activities and weight

increasing physical efficiency

comprehending dietary supplements and performance boosters

nutritional timing for optimal results
You can pay to take the exam and become certified, or you can pay to complete the online, self-guided lessons, quizzes, lectures, and practice activities. Typically, this qualification can be completed in two to four months.
6. American Council on Exercise Fitness Nutrition Specialist
This ACE certification program prepares existing and aspiring personal trainers and health coaches to modify client eating behaviors, allowing them to implement the information you offer. This program teaches you how to
address nutritional requirements based on dietary preferences, physical skills, and medical problems.

teach clients how to make long-term healthy eating decisions.

integrate fitness nutrition into existing customer relationships.
You must take and pass the final exam within six months of the program's start date and have access to either the online or hard copy textbook and self-paced curriculum.
7. NESTA Fitness/Sports Nutrition Coach
The National Exercise and Sports Trainers Association offers two certifications with similar goals but different methods:
The Fitness Nutrition Coach Certification is for personal trainers and people who want to improve their nutritional health.

Certified Sports Nutrition Coaches are athletes and sports trainers.
Both prepare you to provide further assistance and resources beyond personal or sports training as well as to establish your own nutritional coaching business. In addition, these certifications are entirely online and include an e-textbook, instructional videos, and a final exam.
8. AFPA Nutrition and Wellness Consultant Certification
This broad certification is offered by American Fitness Professionals and Associates to anyone interested in launching a nutritional coaching business or adding these services to their personal training services. This program is geared toward assisting clients by:
Develop the drive to make healthier food selections.

Learn how food energizes the body.

Manage weight and achieve health-related objectives with nutrition.

Follow meal planning to achieve objectives and build routines.
Using the online textbook, training materials, and examinations, you can earn this certification in less than six months.
Key Takeaways
A nutrition certification is the best option for individuals who want to assist clients in understanding how food affects their health and fitness. Whether as a stand-alone career or as a supplement to a personal training or health vocation, the knowledge you acquire can assist others in achieving their personal goals.

Here at Genesis Training, our entire staff consists of Certified Fitness Coaches. Their experience is routinely evaluated, reviewed, and updated, and we ensure that you are paired with a trainer whose expertise aligns with your objective. Book a free consultation now at our Genesis Training website.
REFERENCES
AFPA American Fitness Professionals & Associates. (n.d.). AFPA Accredited Nutrition Certification Programs Online. Retrieved January 24, 2023, from https://www.afpafitness.com/nutrition-certification-programs

Become an issa nutritionist. ISSA. (n.d.). Retrieved January 24, 2023, from https://www.issaonline.com/certification/nutritionist

Certified Nutrition Specialist certification. Fitness Mentors. (2022, December 2). Retrieved January 24, 2023, from https://www.fitnessmentors.com/certified-nutrition-specialist-certification/

Certified personal trainer: Ace Personal Trainer. ACE. (n.d.). Retrieved January 24, 2023, from https://www.acefitness.org/?campaignid=16007274381&adgroupid=132262426466&adid=628300573410&gclid=CjwKCAiAoL6eBhA3EiwAXDom5vJgrb0WvFQq0vMzyg-vUnPMqTVR3qdZz-FEk7uBA7YiNy-st9vAPhoCyYoQAvD_BwE

Learn what fuels Elite Athletic Performance. Sport Nutrition. (n.d.). Retrieved January 24, 2023, from https://www.ncsf.org/sport-nutrition/

NASM courses and products: Top Fitness Courses Online. NASM. (n.d.). Retrieved January 24, 2023, from https://www.nasm.org/products/CNC301K

WA, M.-, A., J., & TX, N.-. (2022, December 27). Nutrition certification: Fitness nutritionist course: Consultant education. Personal Trainer Certification, Nutrition Courses, Fitness Education. Retrieved January 24, 2023, from https://www.nestacertified.com/nutritionist/

Winsper, P., Wickenheiser, H., McMillan, S., & St-Pierre, G. (2022, December 7). PN Level 1 nutrition coaching certification. Precision Nutrition. Retrieved January 24, 2023, from https://www.precisionnutrition.com/nutrition-certification-level-1-presale-list?utm_source=google&utm_medium=cpc&utm_campaign=ggl_sem_brand_alpha_presale_l1-cert_apac&utm_group=precision_nutrition_certification_level_1&utm_term=precision_nutrition_certification_level_1&utm_content=brand_thematic_rsa_l1_presale_v2&gclid=CjwKCAiAoL6eBhA3EiwAXDom5tHUfXmwKPaXh-D_PwPac56x6qnr3bJ9TW_gVS-y-1c-n54B9Ehi9RoCeaIQAvD_BwE